Clippard Minimatic Electronic Valves and Manifolds provide a complete system for efficient interface with electric and electronic circuits.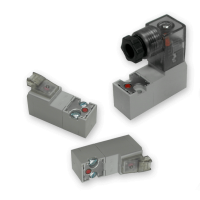 10 & 15 mm Electronic Valves
These 2-way and 3-way valves are perfect for small areas where compact electronically-controlled pneumatics are needed.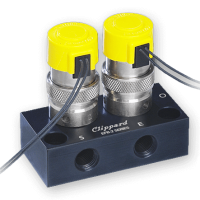 EV Series "Mouse" Valves
Quiet and quick, these precision-built 2-Way and 3-Way control valves feature a unique patented valving principle with only one moving part. Extremely reliable—proven to over 1,000,000,000+ cycles!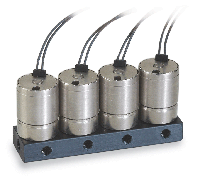 EM Series Valves
At just over an inch tall, and less than 3/4" in diameter, Clippard's new EM Valve is available in 2- and 3-way configurations, and uses Clippard's special "spider" design.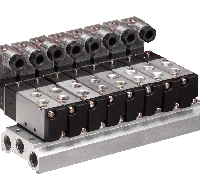 Maximatic® Series Valves
These electronic valves offer high flow in a small package. Constructed of aluminum, stainless steel and thermoplastic materials.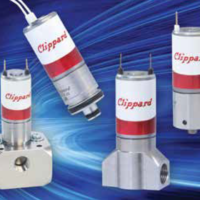 DV Series High Flow Electronic Valves
With a cycle life of over a billion, a solid, compact design, and extremely high flow rates, these valves are suitable for many applications across numerous diverse industries.